Magic Carpet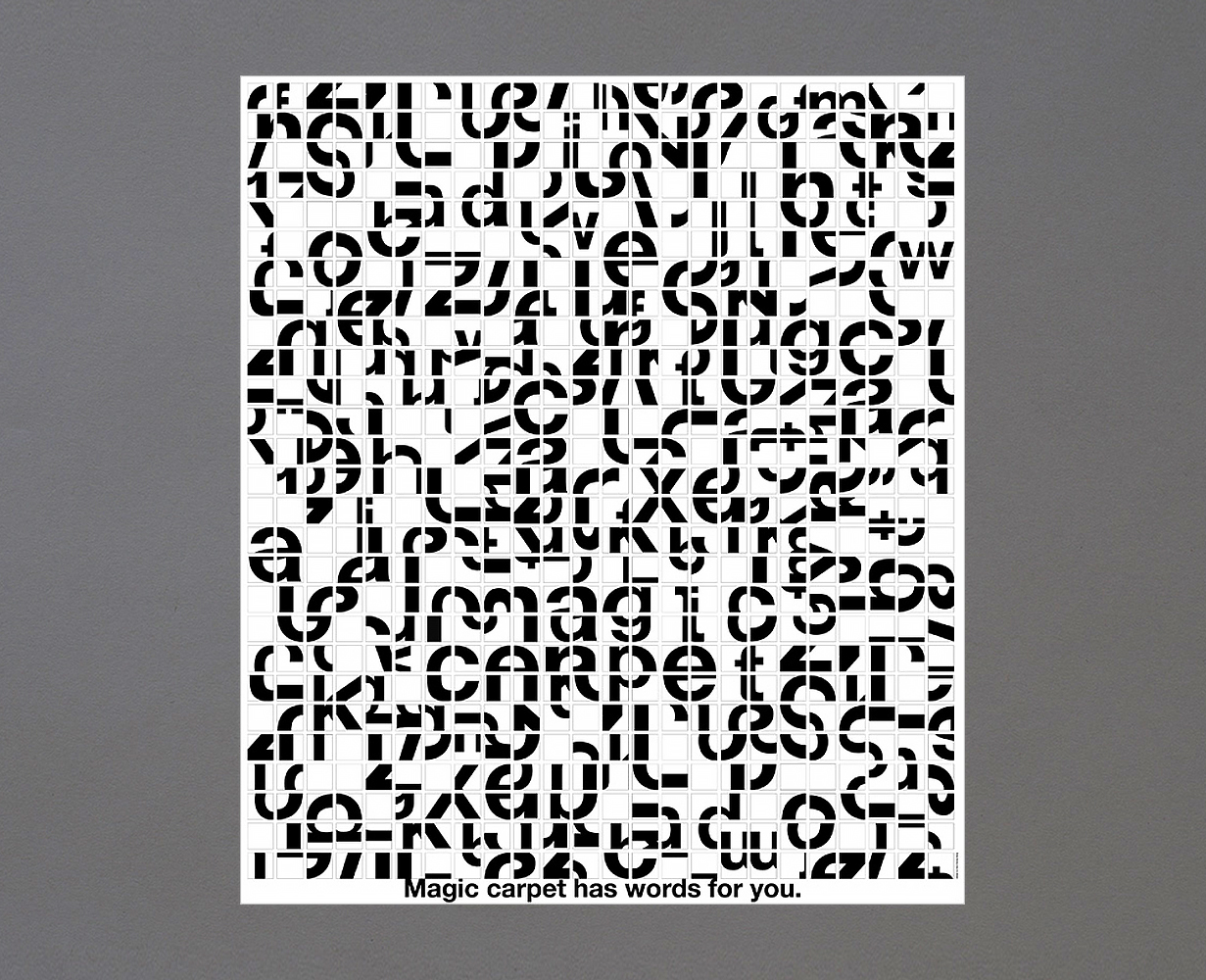 Magic Carpet, 2008
Poster, ink-jet printing, 980 x 1120 mm

Poster for exhibition "Furniture & Magic Carpets" at KTF Gallery the ORANGE

When something troubles you, you will look down and you will notice patterns and shapes of things from the ground.
Well, wouldn't it be fun to be able to read letters from the ground?
I have divided each alphabet into 4 sections and created patterns that resemble letters with the 104 resulting patterns.
Look closely, and each person will see different letters and words.
"Magic Carpet has words for you".



---
Goo-Ryong Kang, All rights reserved, 2018